Welcome

Welcome to Lake Wilderness Arboretum's website! We're grateful for your visit and thank you for your support! The new LakeWildernessArboretum.org is a work in progress, so visit often for updates!
Wednesday, February 17 – Sunday, February 21
Washington State Convention Center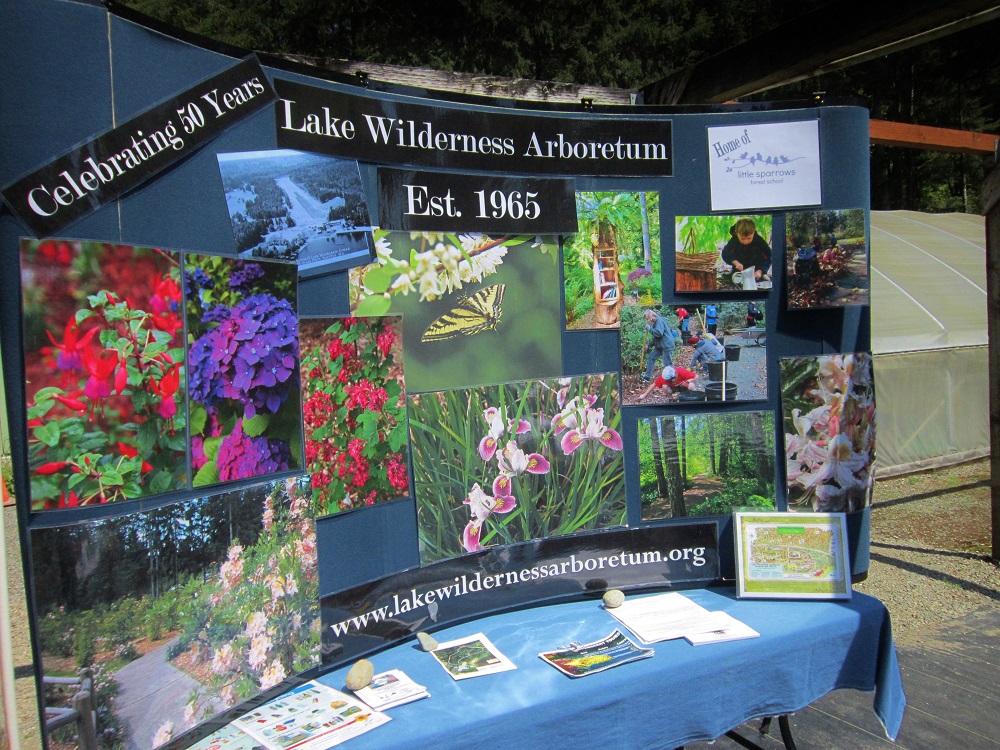 The Lake Wilderness Arboretum Foundation (LWAF) invites garden enthusiasts from Maple Valley and the surrounding area to visit with and learn from Arboretum volunteers during the 2016 Flower & Garden Show.
The annual event takes place Wednesday, February 17 thru Sunday, February 21 at the Washington State Convention Center. Lake Wilderness Arboretum's information booth 2506 is located in the garden show Marketplace. Learn about the Lake Wilderness Arboretum from firsthand accounts, including its history, LWAF's educational, docent and volunteer programs, upcoming events and enhanced membership benefits that are planned for 2016.
General show hours are 9:00 a.m. to 8:00 p.m., except on Sunday. The current theme is "America the Beautiful: Celebrating America's National Parks & Landmarks" to commemorate the U.S. National Park Service Centennial in 2016. Visit GardenShow.com for more information.
TICKETS NOW AVAILABLE FOR THE HELLEBORE TEA
Sunday, March 13, 2016 at Lake Wilderness Lodge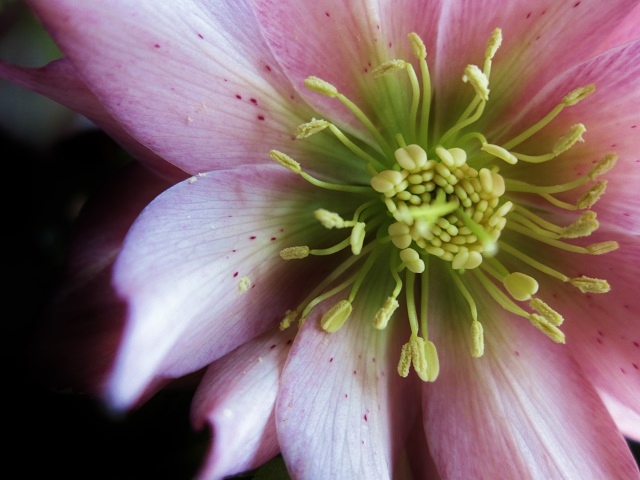 Always a sold-out annual event, the Hellebore Tea brings together many of the area's garden clubs and Lake Wilderness Arboretum supporters for an afternoon of entertainment and socializing, and takes place when the Arboretum's hellebore plants are in full bloom.
The popular fundraiser features a homemade tea served by friends of the Arboretum and a silent auction, plus hotly contested table decoration and hat contests judged by local garden experts; most notably Marianne Binetti. The Lake Wilderness Arboretum Foundation raises funds through ticket sales, a silent auction, donations and occasionally a plant sale.
"We are always grateful to our hostesses, who decorate their tables in such imaginative, beautiful and elaborate ways that just taking a walk through the Lake Wilderness Lodge is a delight," says longtime event coordinator Maria Van Zanen. "Many others donate time and silent auction items to make the event a success."
If you're interested in tickets, hosting a table or supporting the Tea in other ways, please contact the Arboretum by email info@lakewildernessarboretum.org or call 253-293-5103.
SPECIAL DATES FOR THE 45th ANNUAL SPRING PLANT SALE
The dates for the 45th Annual Spring Plant Sale are April 29 and 30 this year, moved from May 6 and 7, 2016.
"Due to a conflict with the Master Gardeners plant sale, which is scheduled on Mother's Day weekend this year," says longtime coordinator Colby Collier, "we are moving our plant sale two weeks earlier than our traditional dates, this one time."
This important fundraising event benefiting the Lake Wilderness Arboretum Foundation takes place in the Arboretum nursery on Friday, April 29 from 10:00 a.m. to 6:00 p.m. and Saturday, April 30 from 10:00 a.m. to 4:00 p.m. It features a variety of native and specialty plants, garden accessories and crafts for sale plus free parking. Gardeners can learn about what to purchase with help from Arboretum staff and Master Gardener volunteers. Docents are giving free tours of the Arboretum gardens throughout the day.
FRED MEYER COMMUNITY REWARDS
You can support Lake Wilderness Arboretum just by shopping at Fred Meyer with your Rewards Card!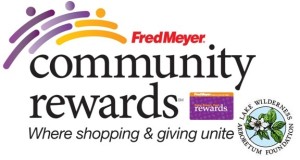 This year, Fred Meyer is donating $2.5 million to non-profits all over the Northwest, including those in Washington State, through a unique Community Rewards program that lets Fred Meyer customers choose which organizations will benefit from the giving. You can join the program online at www.FredMeyer.com/CommunityRewards and linking your Fred Meyer Rewards Card to the Lake Wilderness Arboretum Foundation (search for us by name or by our non-profit number, which is 86949). Every time you shop using your Rewards Card, you not only continue to earn Rewards Points and Fuel Points and Rebates, you are helping the Lake Wilderness Arboretum Foundation earn a donation! If you do not have a Fred Meyer Rewards Card, ask for one at the Customer Service desk of any Fred Meyer store.
ONLINE SHOPPING THAT BENEFITS LAKE WILDERNESS ARBORETUM
Consider using this link we've provided when shopping online. You get the same products and prices you do from Amazon.com, plus -by using this link, Lake Wilderness Arboretum receives a small donation on every purchase! Simply click on the graphic to access the Arboretum's special shopping page at AmazonSmile -and thanks for supporting Lake Wilderness Arboretum!