Welcome
Welcome to Lake Wilderness Arboretum's website! We're grateful for your visit and thank you for your support! The new LakeWildernessArboretum.org is a work in progress, so visit often for updates!

A huge thank you to all who came out and celebrated with Lake Wilderness Arboretum for our 50th Anniversary Celebration Weekend! It was a fine time to make merry. Here are just a few pictures from the Fuchsia Festival, the Fall Plant Sale and the 50th Anniversary Celebration, Friday 11 September & Saturday, 12 September 2015. Thank you so much for your support!
THANKS, CITY OF MAPLE VALLEY!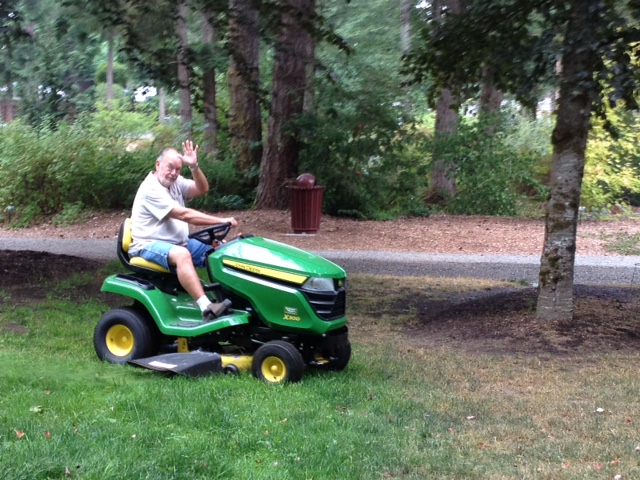 The Lake Wilderness Arboretum Foundation thanks the City of Maple Valley for gifting the organization with a new lawn tractor.
"Our thanks go out to Maple Valley city officials for this essential addition to our equipment shed," Garden Manager Susan Goodell says. "It's sure to be a workhorse for us in terms of keeping the Arboretum looking its best."
Property Manager Bob Walhberg and select volunteers will put the new lawn tractor to use immediately to maintain the Arboretum's gardens, lawns and meadows.
FRED MEYER COMMUNITY REWARDS
You can support Lake Wilderness Arboretum just by shopping at Fred Meyer with your Rewards Card!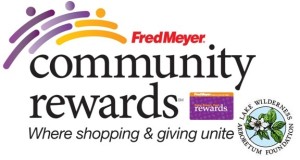 This year, Fred Meyer is donating $2.5 million to non-profits all over the Northwest, including those in Washington State, through a unique Community Rewards program that lets Fred Meyer customers choose which organizations will benefit from the giving. You can join the program online at www.FredMeyer.com/CommunityRewards and linking your Fred Meyer Rewards Card to the Lake Wilderness Arboretum Foundation (search for us by name or by our non-profit number, which is 86949). Every time you shop using your Rewards Card, you not only continue to earn Rewards Points and Fuel Points and Rebates, you are helping the Lake Wilderness Arboretum Foundation earn a donation! If you do not have a Fred Meyer Rewards Card, ask for one at the Customer Service desk of any Fred Meyer store.
ONLINE SHOPPING THAT BENEFITS LAKE WILDERNESS ARBORETUM
Consider using this link we've provided when shopping online. You get the same products and prices you do from Amazon.com, plus -by using this link, Lake Wilderness Arboretum receives a small donation on every purchase! Simply click on the graphic to access the Arboretum's special shopping page at AmazonSmile -and thanks for supporting Lake Wilderness Arboretum!