New StoryWalk for December!
We have updated our StoryWalk to feature "No Two Alike" by Keith Baker. Come read this fun book while walking a lovely path in the arboretum. See you there!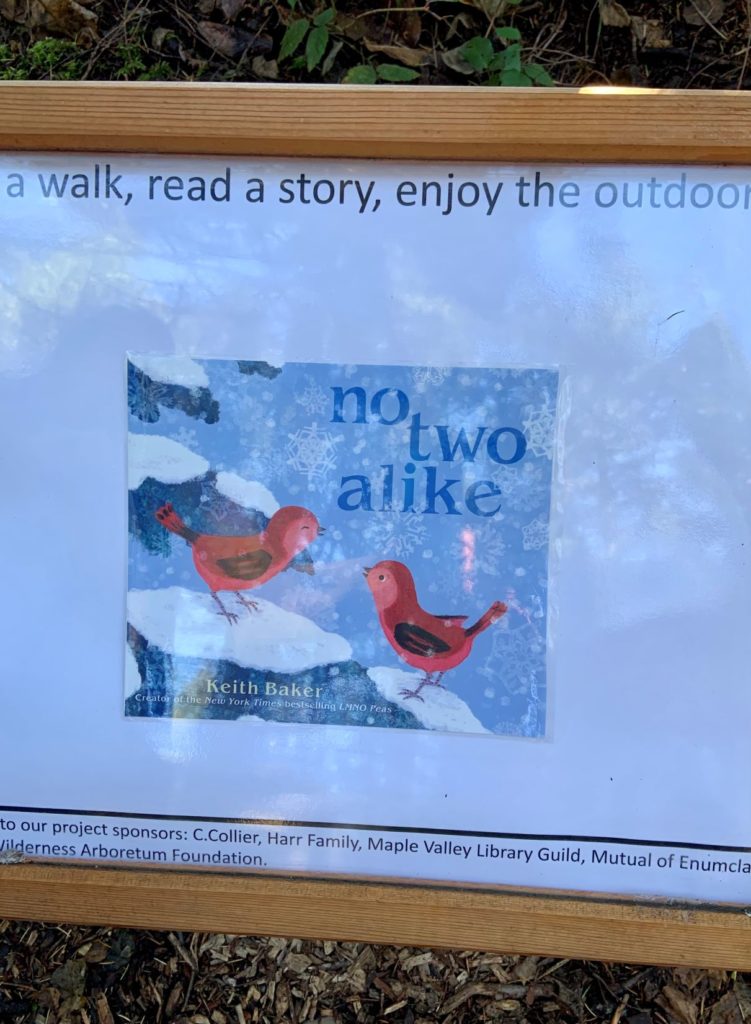 ---
COVID-19 update:
The Lake Wilderness Arboretum is open to the public during daylight hours. The City of Maple Valley parking lots near the arboretum have been re-opened. Please use your best judgement and keep appropriate social distancing if you decide to walk through the gardens.
Thank you to all volunteers of Maple Valley Make A Difference Day!
We had a large turnout and got so much accomplished! Below are some pictures from this great day.
---
Looking for a great place for a wedding? Look no further!
The Lake Wilderness Arboretum is teaming up with the Lake Wilderness Lodge to offer a number of fantastic venues to hold your special event. If you are interested in learning more, please contact the lodge.