2021 Online Auction for the Hellebore Tea
An always sold-out fundraising event, the Lake Wilderness Arboretum Hellebore Tea, is a delightful afternoon that raises funds through ticket sales, plant sales, a silent auction and donations. Due to Covid-19, the Hellebore Tea will not be able to happen in person again this year. So, we're expanding the silent auction of Teas past into this year's Hellebore Tea Online Auction, March 10-12.
Please join us: https://event.auctria.com/5a1ceba2-7b0e-4bd3-8f4b-1aeda1d5fca2/. You'll find great items and support a local treasure.
The funds raised from the auction will allow the Arboretum to continue developing the 42-acre sanctuary that inspires, educates, and connects our community to nature.
We look forward to the time when we can again gather together, celebrate the hellebore and support the Arboretum.
New StoryWalk for March!
We have updated our StoryWalk to feature "Hugless Douglas" by David Melling. This is one of our librarian's favorite books! Come read this beautiful book while walking a lovely path in the arboretum. See you there!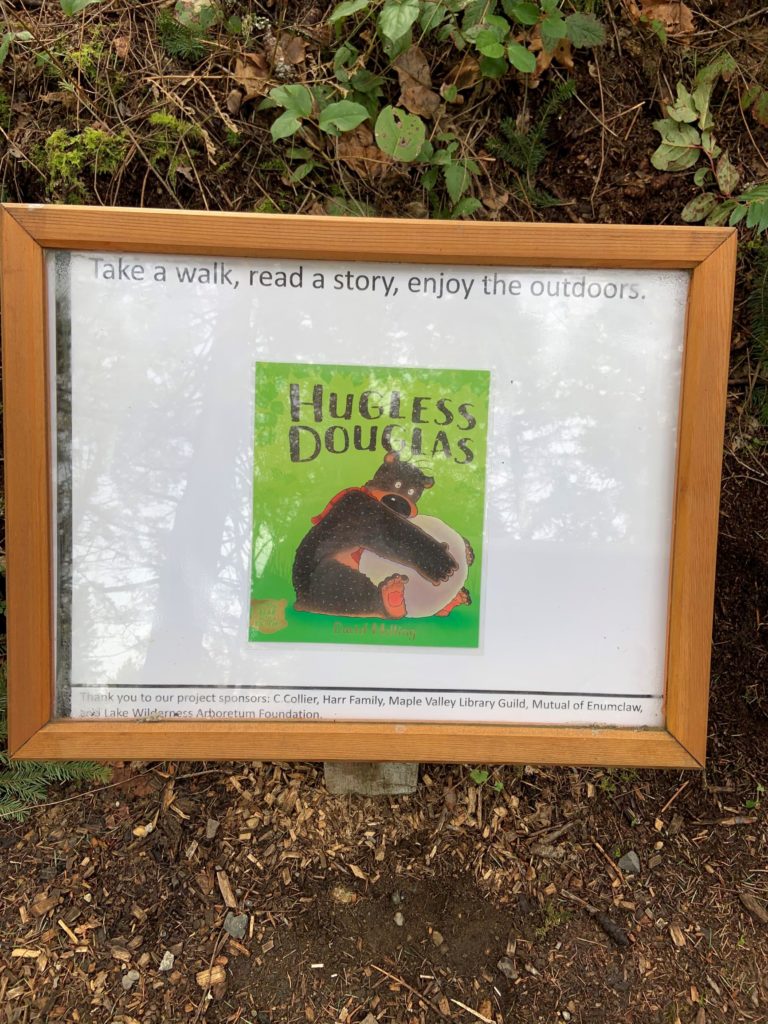 ---
We've joined the 21st Century! Join our members using online form!
We have added the ability to join the Lake Wilderness Arboretum Foundation via the web page! We have different ways to join, and all of the information is on the membership page. Come join us!
---
Looking for a great place for a wedding? Look no further!
The Lake Wilderness Arboretum is teaming up with the Lake Wilderness Lodge to offer a number of fantastic venues to hold your special event. If you are interested in learning more, please contact the lodge.