Earth Day at LWAF
April 23rd 1:00 PM – 3:00 PM
Whether you'd like to get hands-on this Earth Day, learn how you can make a difference, or sit back and hear a meaningful story, we've got all that and more. Come and visit LWA to take part in these family-friendly activities:
Back by popular demand, Maple Valley Librarian Sharon Chastain will host Story Time in the meadow.
Maple Valley Library's Teen Advisory Committee will carry out a garden scavenger hunt with help from LWAF docents.
Recology will host an information booth, Waste Zero relay race, and visits to the recycle truck.
A honey bee observation hive will be open to the public, as well as limited seats to a Honey Bee Overview class. Class tickets are $25 and come with a complimentary jar of LWA honey.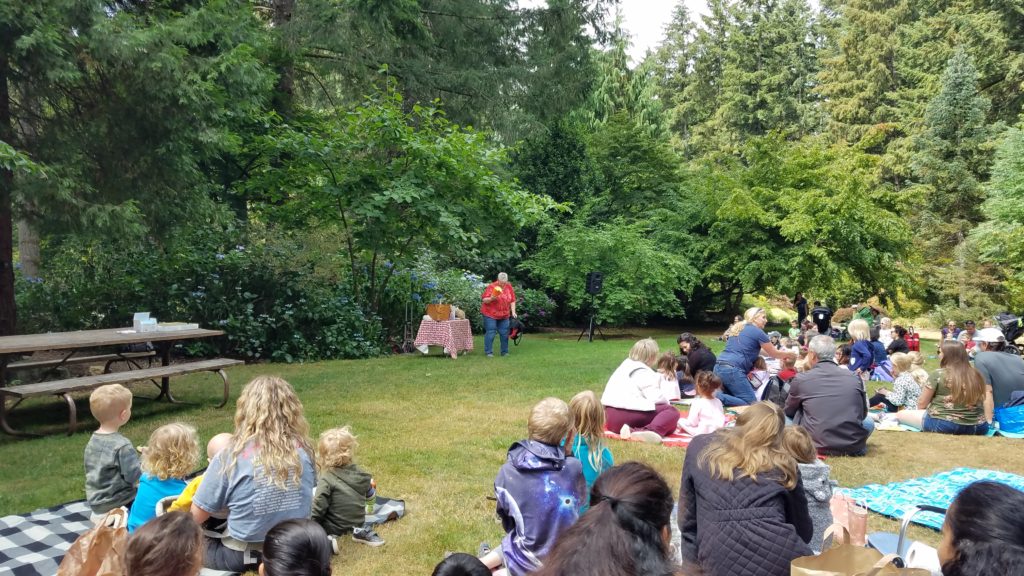 New StoryWalk for April
Spring is here and it's a great time to take a walk down the StoryWalk® trail. This month's book, Give Bees A Chance by Bethany Barton, is a fun and fact-filled book all about bees and the reasons why we should appreciate them. This book is sure to make you smile and increase your love for bees, or at least your appreciation for them. For more information on StoryWalk® and a list of our selections to date, click here.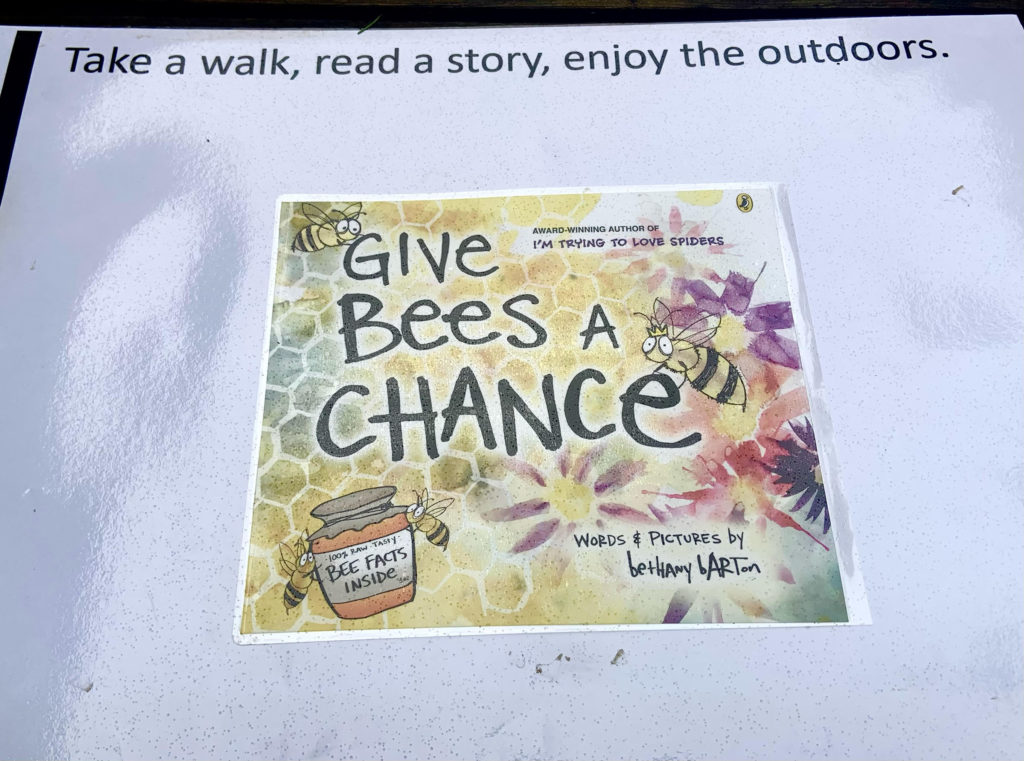 Who wants to hunt slugs?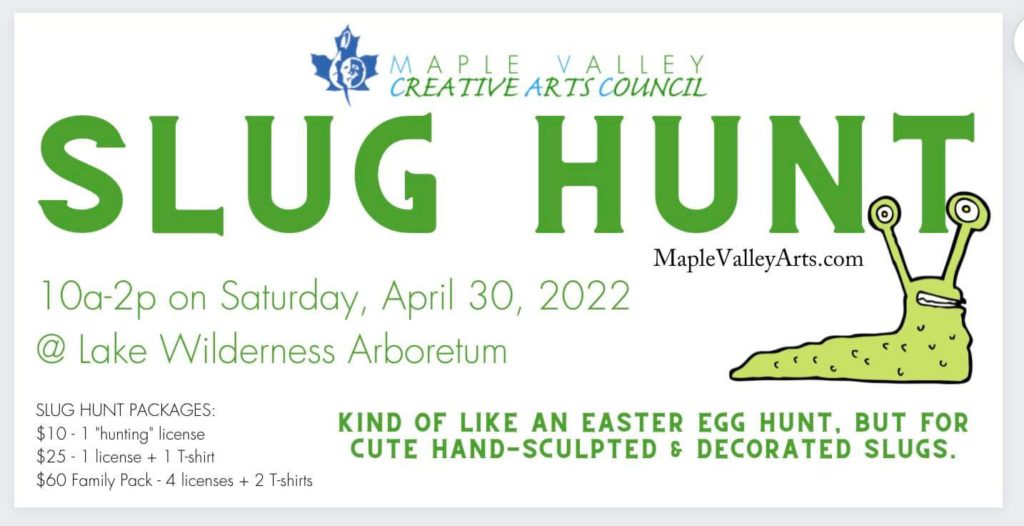 Join the team
Interested in volunteering at Lake Wilderness Arboretum? Would you like to learn more about plants or the history of the Arboretum? Do you enjoy talking with people? You might be just the person to join our Information Booth team. The Arboretum would love to open the Information Booth for more hours on the weekends March through October. In order to do so, we need the team to grow.
Join us on Wednesday, March 16th, for an informational meeting about the booth, its staff and what it takes to join the team. The meeting will be held in the Arboretum's nursery at 10:30am. Please email us at info@lakewildernessarboretum.org to let us know you're coming.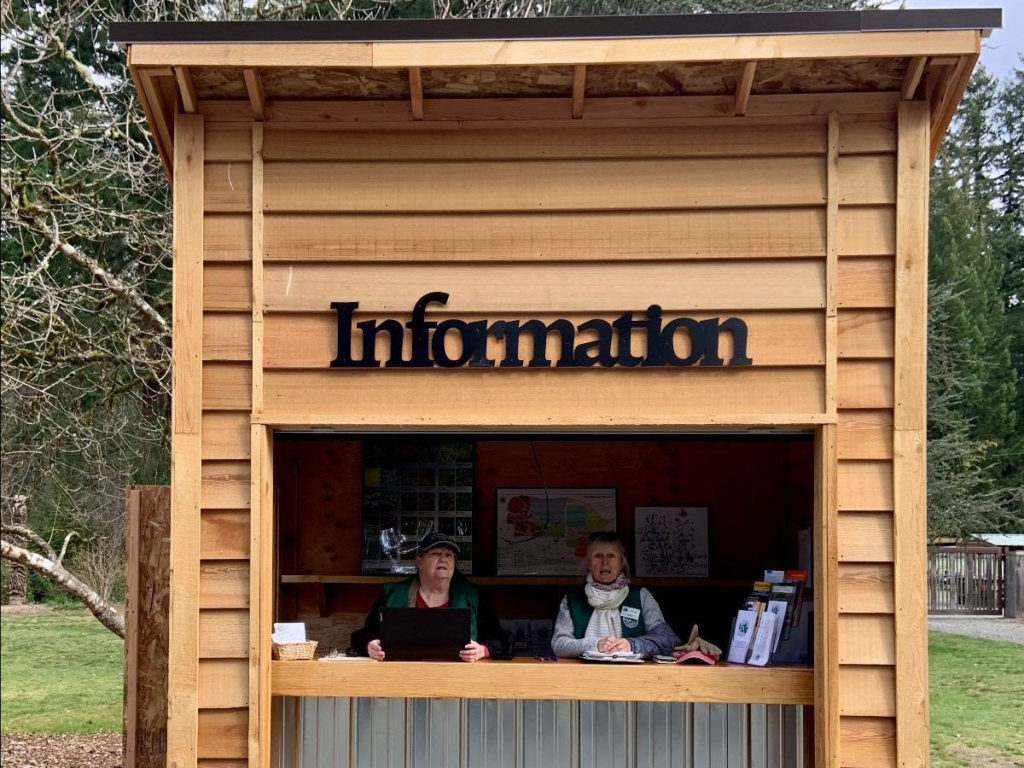 ---
We've joined the 21st Century! Join our members using online form.
We have added the ability to join the Lake Wilderness Arboretum Foundation via the web page! We have different ways to join, and all of the information is on the membership page. Come join us!
---
Looking for a great place for a wedding? Look no further.
The Lake Wilderness Arboretum is teaming up with the Lake Wilderness Lodge to offer a number of fantastic venues to hold your special event. If you are interested in learning more, please contact the City of Maple Valley Facility Rentals Team by clicking on this link or by Emailing facilityrent@maplevalleywa.gov.
Join our Mailing List
Stay connected with our seasonal promotions and The Dirt monthly news update. Get garden insights, outdoor events and news from our community straight to your inbox.
Click here to join our mailing list.