Fall Fun at the Arboretum
Tours with the Director
Join Arboretum Director, Susan Goodell, for a free one-hour tour of the Arboretum.
October 21, 11am – The Arboretum comes alive with color during the fall season. Take
a walk and learn about some of the plants that show off at this time of year.
StoryWalk® Read – Alongs
Join Librarian Sharon in the great outdoors to read the StoryWalk® book each month!
Presented with support from the Maple Valley Library Guild and King County Library
System. Meet at 10:30am in the meadow.
October 21
November 18
December 16
Make A Difference Day
Mark your calendars for Oct. 28, 9am-12pm, for Maple Valley's Make A Difference Day.
This is a truly amazing day in our community where you can volunteer at projects
around the community. The Arboretum will have several projects happening and we
would love to have you join us.
Information Booth
The Arboretum's Information Booth will be closing down for the season at the end of
October. If you have any questions for the Arboretum, please contact us at
info@lakewildernessarboretum.org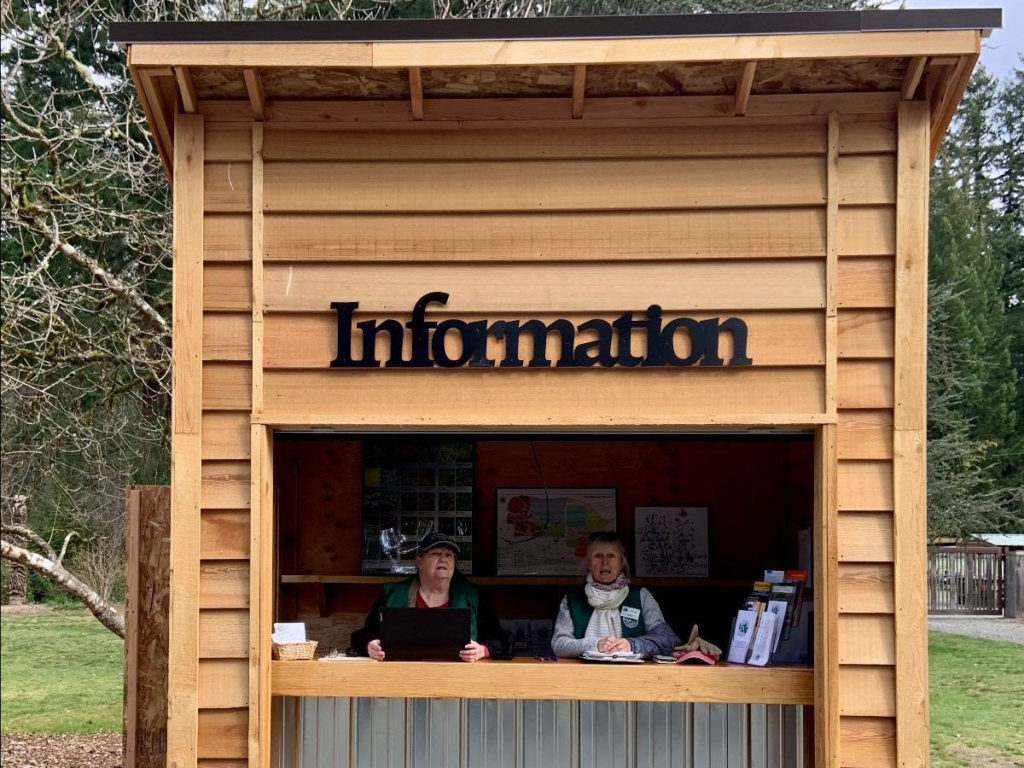 Join the team
Interested in volunteering at Lake Wilderness Arboretum? Would you like to learn more about plants or the history of the Arboretum? Do you enjoy talking with people? You might be just the person to join our friendly group of garden greeters in the Information Booth. Please email us at info@lakewildernessarboretum.org for more information on joining the team.
---
Looking for a great place for a wedding? Look no further.
The Lake Wilderness Arboretum is teaming up with the Lake Wilderness Lodge to offer a number of fantastic venues to hold your special event. If you are interested in learning more, please contact the City of Maple Valley Facility Rentals Team by clicking on this link or by Emailing facilityrent@maplevalleywa.gov.
---
Join our Mailing List
Stay connected with our seasonal promotions and The Dirt monthly news update. Get garden insights, outdoor events and news from our community straight to your inbox.
Click here to join our mailing list.