EXPLORE THE ARBORETUM'S MOST FAMOUS GARDEN – MAY 19
Lake Wilderness Arboretum is home to one of the largest collections of Western azaleas in the world. Explore the pathways of the Arboretum's Smith/Mossman Garden, home to hundreds of these deciduous azaleas collected from our West Coast, and enjoy the fragrance and beauty of these flowering plants as they reach peak bloom. Learn about these and other plants in the garden as you stroll with its original designer and garden expert on Saturday, May 19th .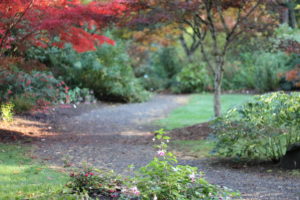 Meet at Lake Wilderness Arboretum's Nursery for a 10 am start. Tour will last 1 to 1 ½ hours. Lake Wilderness Arboretum is located at 22520 SE 148th St, Maple Valley, WA 98038. For more information, go to the Arboretum's website, LakeWildernessArboretum.org or call 253.293.5103.