Explore the Tribal Life Trail and learn about the native cultures of the Pacific Northwest.
June 5, 2010 marked the grand opening of the Tribal Life Trail, a trail-style demonstration garden that focuses on plants used by native peoples of the Puget Sound area. Food, medicine, utility, clothing, and ceremonial uses are the gifts these plants provided. Ethnobotany is the study of native plant and native people relationships. Taking a closer look at five native plants (Western Red Cedar, Douglas Fir, Salal, Vine Maple, and Western Sword Fern) and their uses gives us a true appreciation for them and encourages us to be good stewards of our lands. Since 2008, the Tribal Life Trail has been managed and maintained by the Washington State University Extension Master Gardeners program.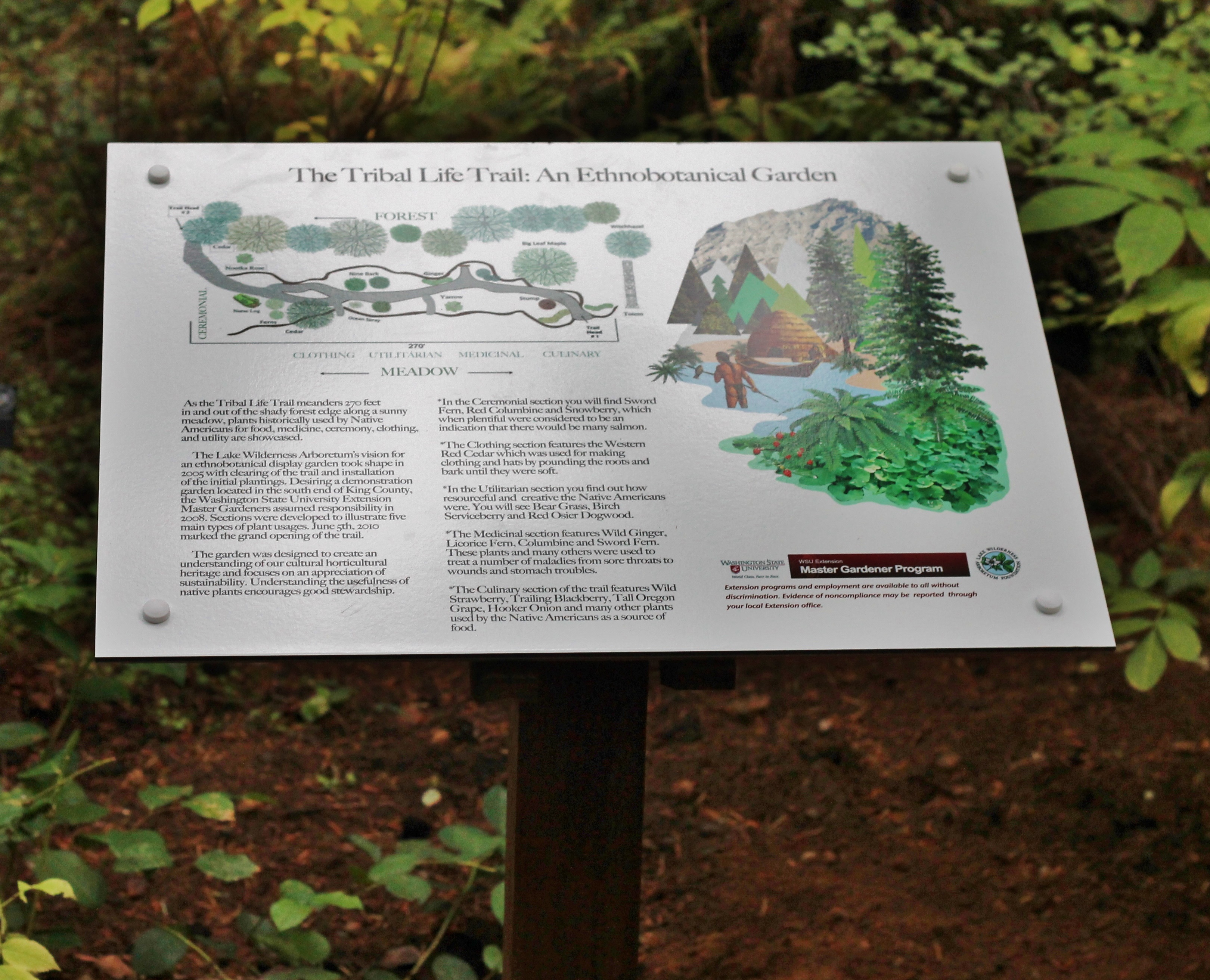 The sign for the Tribal Life Trail features a map, interpretive artwork and details about this example of ethnobotany, the branch of ethnobiology that studies plant lore and agricultural customs of a people or primitive society. The Lake Wilderness Arboretum Foundation's vision for an ethnobotanical display garden took shape in 2005 with clearing the area for the trail and installing initial plantings. The Washington State University Extension Master Gardeners assumed responsibility for trail maintenance in 2008, as a demonstration garden located in the south end of King County.
A fun and informative outing for the whole family, a walk down the Tribal Life Trail both educates and inspires us about how the native tribes in Washington used their natural resources in their everyday life.