The 2020 LW Arboretum Fall Plant Sale will occur on Saturday, September 19, 2020. This year we will have vendor booths and will be following recommended COVID guidelines for safety. See you there!
Saturday, September 19, 2020
10:00am to 4:00pm
---
The annual Fall plant sale is one of Lake Wilderness Arboretum's principal fund raising events.
Unique Plants From Our Garden and Elsewhere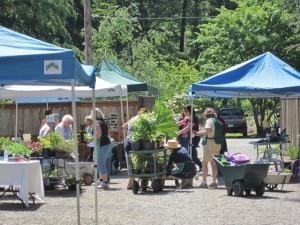 The plant sales offer a unique assortment of beautiful and unusual plants seldom found at local garden centers. All the plants are suitable for a Pacific Northwest garden. Volunteers who participate in our propagation program nurture many of them from cuttings, including a diverse selection of trees, shrubs, perennials, rhododendrons, grasses, natives, ferns, ground covers and others.
Passionate Staff, Attractive Prices
Attending our plant sales is a wonderful opportunity for experienced and novice gardeners alike, to learn about native plants from one of the Master Gardeners on hand. Prices are always very attractive and a knowledgeable Arboretum staff members will also help you with your selections and answer any of your gardening questions. Plus you're supporting Maple Valley's best kept beauty secret!
Spring Plant Sale Vendors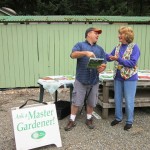 This year we will have vendors at the Fall Sale, a variety of specialty plant, garden art and craft vendors set up shop with an impressive inventory of rare plants and one-of-a-kind creations.
Interested in Vendor Opportunities?
Please download and read this for more information. We'd love to work with you. Download the 2020 Vendor Registration Form/Application here. Or contact the Arboretum if you have any questions.
Want to Volunteer?
We'd love to have you. Contact the Arboretum if you're interested in volunteering at any one of our plant sales.  email: info@lakewildernessarboretum.org
Lake Wilderness Arboretum
located in Lake Wilderness Park at 22520 SE 248th in Maple Valley, WA.